My step mom and I made these gift bags for our out of town guests.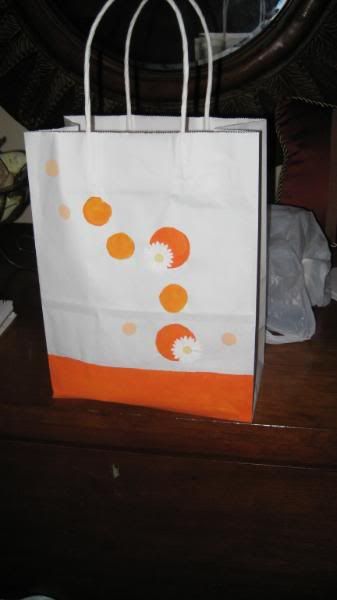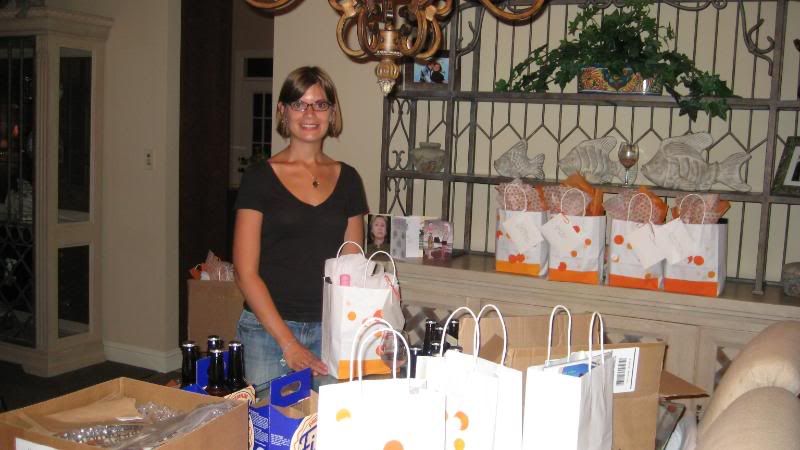 We filled them with:
Three Gus's pretzels dipped in chocolate
A bag of St. Louis licorice
Four Fitz rootbeers
Homemade gooey butter cookies
Mini thing of TUMS
St. Louis post card, magazine and map
For DH's parents, we put local wine in the bags, too.
They were a hit. We attached a note to the outside of the bag that I hand wrote for each couple. We punched a hole in the notes and tied them on the outside of the bag with matching ribbon. That way, the hotel would be able to tell easily what bag went with what guest.
I also had this Hanes sweatsuit embroidered at St. Louis Custom Gear in SO CO Mall. This is the back of the hoodie and the pants...the other is the front with my new initials on it.