Here they are....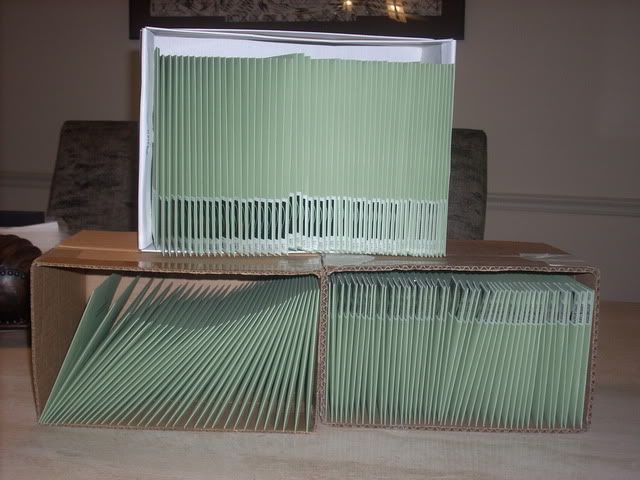 They are out a week late because we have been waiting on our Zazzle stamps...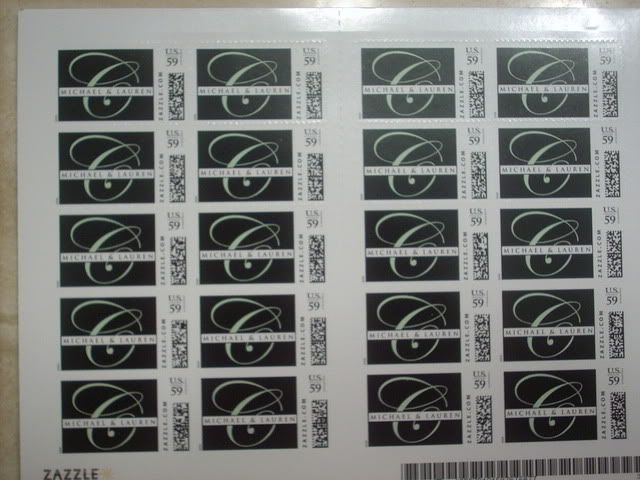 We made these invitations from scratch. We cut and folded large pieces of black paper to make the tri-folds.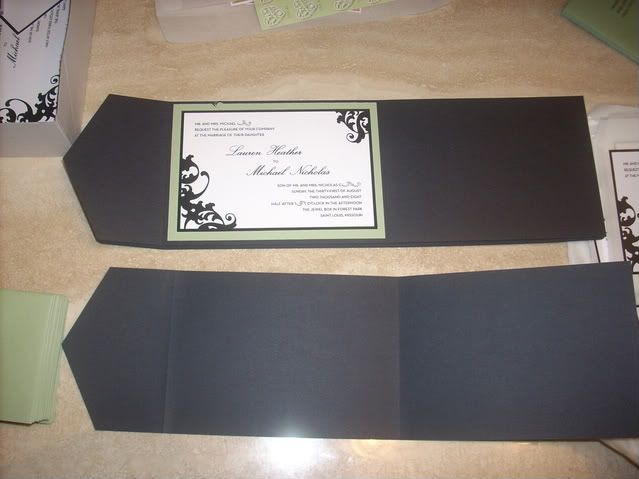 My FI designed the invitations and we got them printed at Shamrock Printing because we wanted thermography (Thanks Ellen for the rec!)
We cut them all out with exacto knives (I would not recommend this to anyone) and then got to the assembling!
FRONT
INSIDE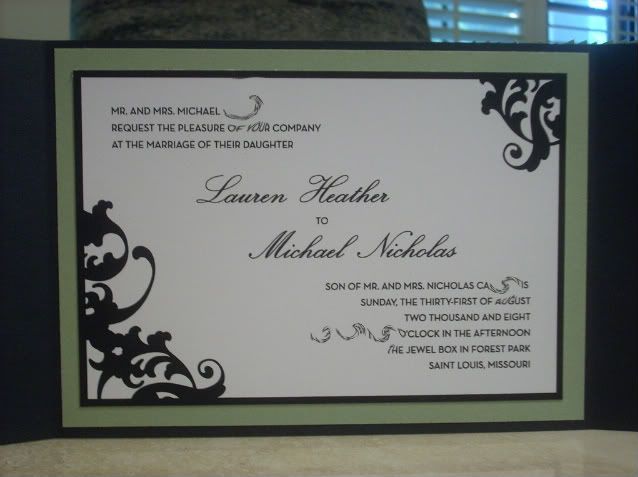 RECEPTION CARDS
RSVP CARDS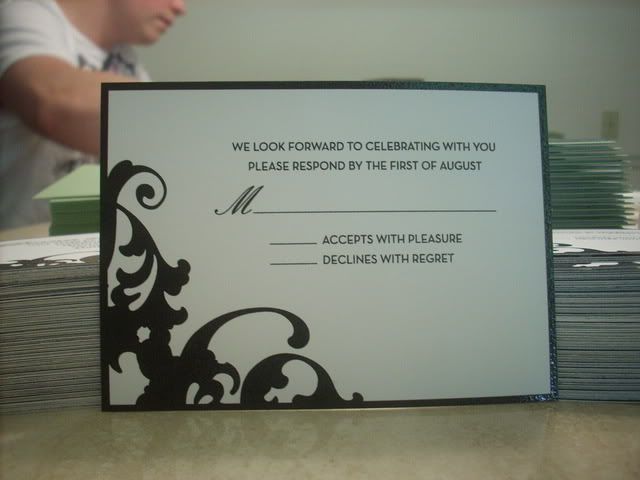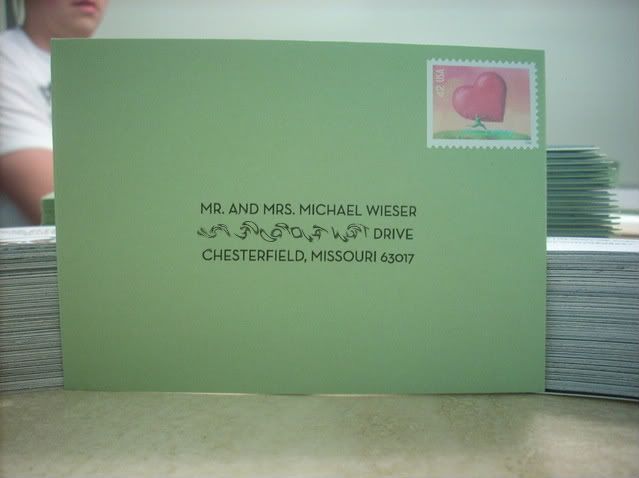 ENTIRE INSIDE VIEW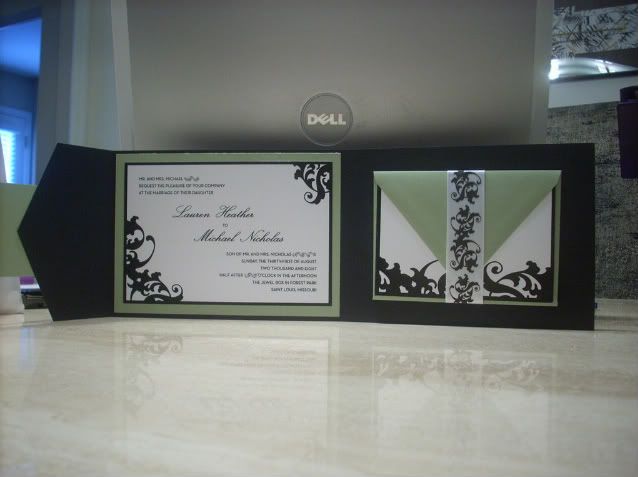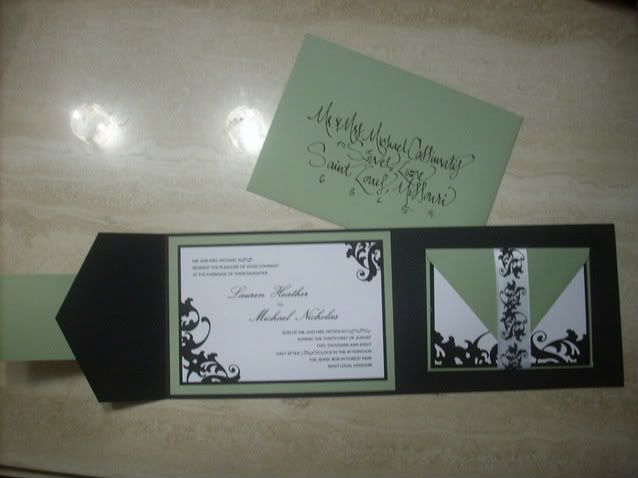 THEN....FI volunteered to do all of the calligraphy! I think it looks beautiful!!! He did all of the outer envelopes and inner invitation flaps.
I am so happy with the final outcome! We worked so hard on them and definitely won't do anything like this again! Enjoy!
http://lauren-livelaughlove.blogspot.co ... ake-2.html
***IF YOU SEE A MISTAKE...PLEASE DON'T TELL ME!***